2018 The Hague Summit Highlights
The global forum for young leaders
2018 The Hague Summit Highlights
I know it may sound crazy but you guys just motivated me to run for the President of the United States."
Akon at One Young World 2018, Evening Standard
So many young professionals coming to the city of peace and justice with a clear goal in mind: to do whatever it takes to make this world a better place, to open the shutters, build bridges, move forward, set sights to future"
Mayor Pauline Krikke, Mayor of the Hague
Live the dream, make it happen. One Young World you are it on this planet"
Minister Sigrid Kaag, Foreign Trade and Development Cooperation
One Young World 2018 The Hague
180
Partners sent or sponsored delegates
3
Nobel peace prize laureates
87
Counsellors and guest speakers on stage
The Agenda
Each year, over 10, 000 young people are surveyed and focus groups are held globally to ensure the One Young World Summit content represents the issues of the moment.
Plenary Sessions
Plenary sessions are the main sessions of the Summit, focused on one of the five key topics chosen by the One Young World Ambassador Community. Each Plenary Session involves Delegate Speakers, selected through a highly competitive application process to showcase the impact of their projects and a global range of viewpoints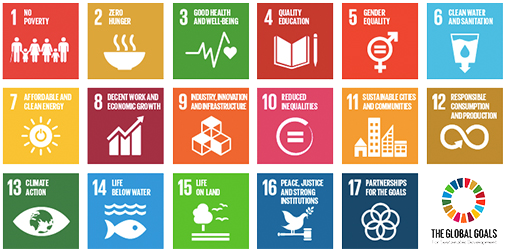 See the agenda
The Annual Global Summit
8,000
Hotel nights provided
87
Delegates and Ambassadors involved in on stage content
£1.3m
Worth of scholarship places awarded
Global Media Coverage
150+
Media outlets with representation from every continent, present at the summit
11.3m
Impressions across all One Young World social media channels
100+
Journalists covered the summit
Summit Feedback
99%
were inspired to be more socially responsible
89%
say attending the summit will help their professional development
91%
say the summit offered an unrivalled opportunity to make connections
2018 The Hague Counsellors
Recognised leaders of integrity from around the world, the One Young World Counsellors lend their global stature to the delegate's views and inspire them to create positive change.
Chair, Law Trust & Social Justice and Law Professor, University of Stellenbosch
I hope that this Summit will give and bring you inspiration, wisdom, friendship and perseverance for all the tasks that lie ahead of us
Her Majesty Queen Maxima of the Netherlands
History is created always by those who dare to jump inside the ring without caring of defeat or victory."
Kailash Satyarthi, 2014 Nobel Peace Laureate
The insight offered from leaders across many different industries hammered home the fact that industrial leaders from a variety of sectors take the impact of many of the different global issues seriously."
Delegate from One Young World 2018 The Hague
One Young World, ladies and gentlemen you have the power. Certainly have the genius. What we need now is the magic."
Bob Geldof, Singer and Activist

#OYW2018 SUMMIT HIGHLIGHTS
Look back at some the best moments from the One Young World 2018 Summit in The Hague, Netherlands. From 17-20 October, over 1,800 delegates from 196 countries came together to tackle and devise solutions to the world's most pressing issues.
Alternatively, please click the button below if you wish to find out more information on how to attend our next summit.